Maria Bernard welcomes you!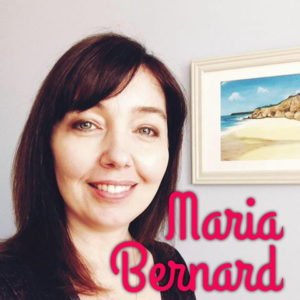 Maria Bernard writes books that are heavy on the romance with a healthy dose of steam. My characters range from irritating and quirky to sweet and loveable, sometimes all in one. I write about opposites attract. I bring together contrasting individuals and find common ground between these unlikely pairings.
My main goal is to show that being different is not a bad thing. It's actually what sets us apart. It's what people notice, but not what makes up our insides.
Outward appearances, religion, musical tastes, and lifestyle choice should not determine who we befriend or fall in love with. Beneath the surface of those obvious attributes lies the soul. It is at soul level where we connect.
Kindness, generosity, accountability are the aspects which make us who we are. They are the ingredients that define us. I write books that challenge pre-conceived notions and forces readers (with the gentlest of persuasions) to see that different is good.
Beyond all that heavy stuff, I write heartwarmingly comforting love stories featuring sexy Rockstars, Gothstars, and Happily Ever Afters.
Let my stories be the Sweet to Your Salt.
To quote one of my characters….
"No need to fear with your warrior near."
         ~ Jesse's Reign, These Bones Series – Fear Us Not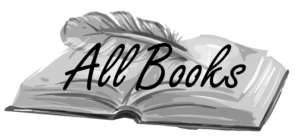 AUTHOR BIO: Maria Bernard is a Canadian author of New Adult and Contemporary romance fiction, residing in the Greater Toronto Area with her music-obsessed husband and their adopted cat.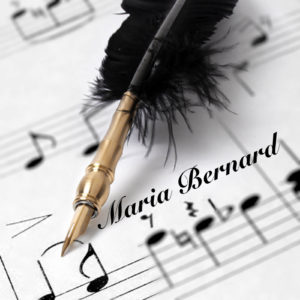 Maria eats, sleeps and dreams with romance in mind. One day the idea to share the many stories and scenarios that swirl in her imagination became a reality. Her stories are heavy on the romance with a healthy dose of steam. Maria's characters are creative, strong-willed, artistic individuals, unafraid to show their vulnerable sides.
Hand in Glove is her first published full-length novel in the Stick Shift Lips Series. She has since written and published fifteen books and is currently working on a few upcoming projects.
Besides writing, Maria enjoys listening to music and playing guitar with her husband. She also loves drawing, painting, and travelling.
---
• Features & Mentions •
Interview by Jennifer L. Allen
Social Media Links:
Facebook
Wattpad
Twitter
Pinterest
Goodreads
MeWe

Buy Links:
Amazon Author Page US
Amazon Author Page UK
iBooks
Smashwords
Kobo CA
Kobo US
B&N
Google Play