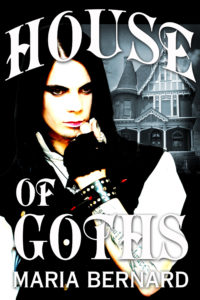 House of Goths by Maria Bernard
Not your average fraternity house.
New Adult • College • Rock Star Romance
Caution: Highly Addictive Content!
All Becky wants is a nice place to live…

Quotes from happy readers 📚
Great book!!!! Absolutely loved it!
This is absolute pure 100% gold. I love this book!
I freakin Love This Book!!!
AWWWWW! Love, love, love!
Oh my, I can't put this story out of hand. I love it!
Is it wrong of me to be crushing on both Crispin and Kell at the same time?
I love this book, a series would be great.
Crispin seems to be my favorite character for some reason.
I love how the Goths interact with Becky-hot and sweet – happy the book is coming out so I can binge read!!!