99 Cents Until Halloween!
Book Sale!!!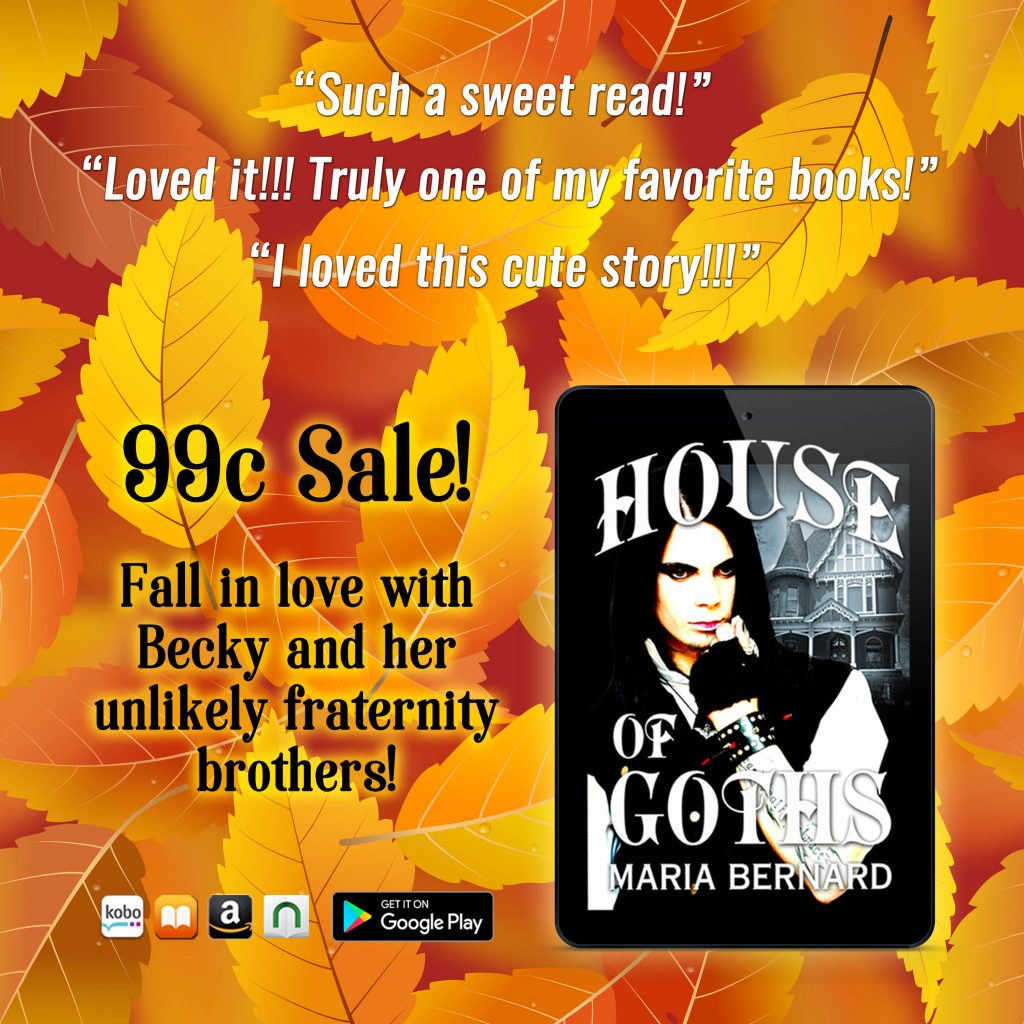 House of Goths 💀 📚 ♡
Not Your Average Fraternity House
New Adult • College • Rockstar Romance
🎃 99 pennies from now until Halloween 🎃
"I seriously could not put the book down. I was just so engaged in the characters. Don't be put off by the Goth thing, it's a refreshing change to millionaires in suits." ~ Goodreads Review.
Desperate for a home, college newbie Becky Sparks shows up unannounced on bassist Kelley Keele's front porch, suitcase in hand. Trouble is, not all fraternity brothers welcome her arrival. Will Kell listen to his heart and take her in, or will he give into peer pressure and turn her away?
✭ Caution: Highly Addictive Content ✭
♡✭༻♫༺♡༻♫༺✭♡