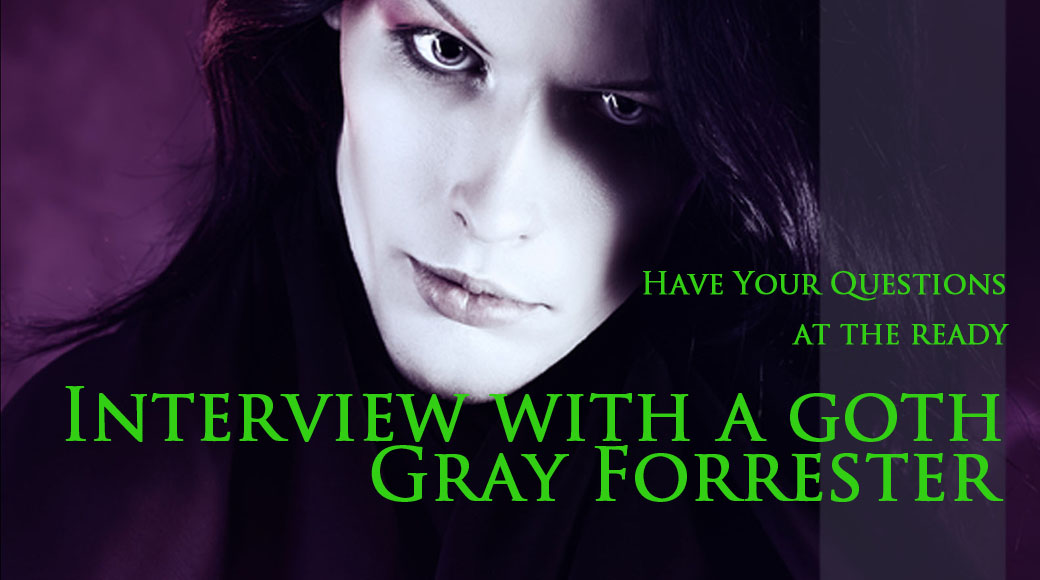 Interview with Gray Forrester
GREGARIOUS SINGER FOR THESE BONES, HEALER OF SOULS
Gray: "You're curious about me aren't you? Go ahead ask your questions."
Marly: "What's with all the black?"
Gray: "Ah… yes, the black. Well, let me start by saying that we are not devil worshipers or vampires. Although we like to pretend to be sometimes, vampires I mean."
Gray: Anyone else? I love answering questions…
Robin: Why top hats?
Gray: Top hats are a necessity for a Goth like myself, lest I catch a bit of sun. Wouldn't want to burn… or tan. God forbid…
Maria Bernard: Thank you so much, Gray, for taking the time to answer all of these great questions. I know you are a busy man. I am very appreciative of the fact that you've set aside time from your schedule to be here.
Gray: You are most welcome, dearest Maria. It was my pleasure. As busy as I am, remember this, I will always make time for you and for our readers. If ever you need me to stop in, I am just a dream away. Ciao for now, sweetlings.